Each individual image or document in the catalogue has an entry which looks like this: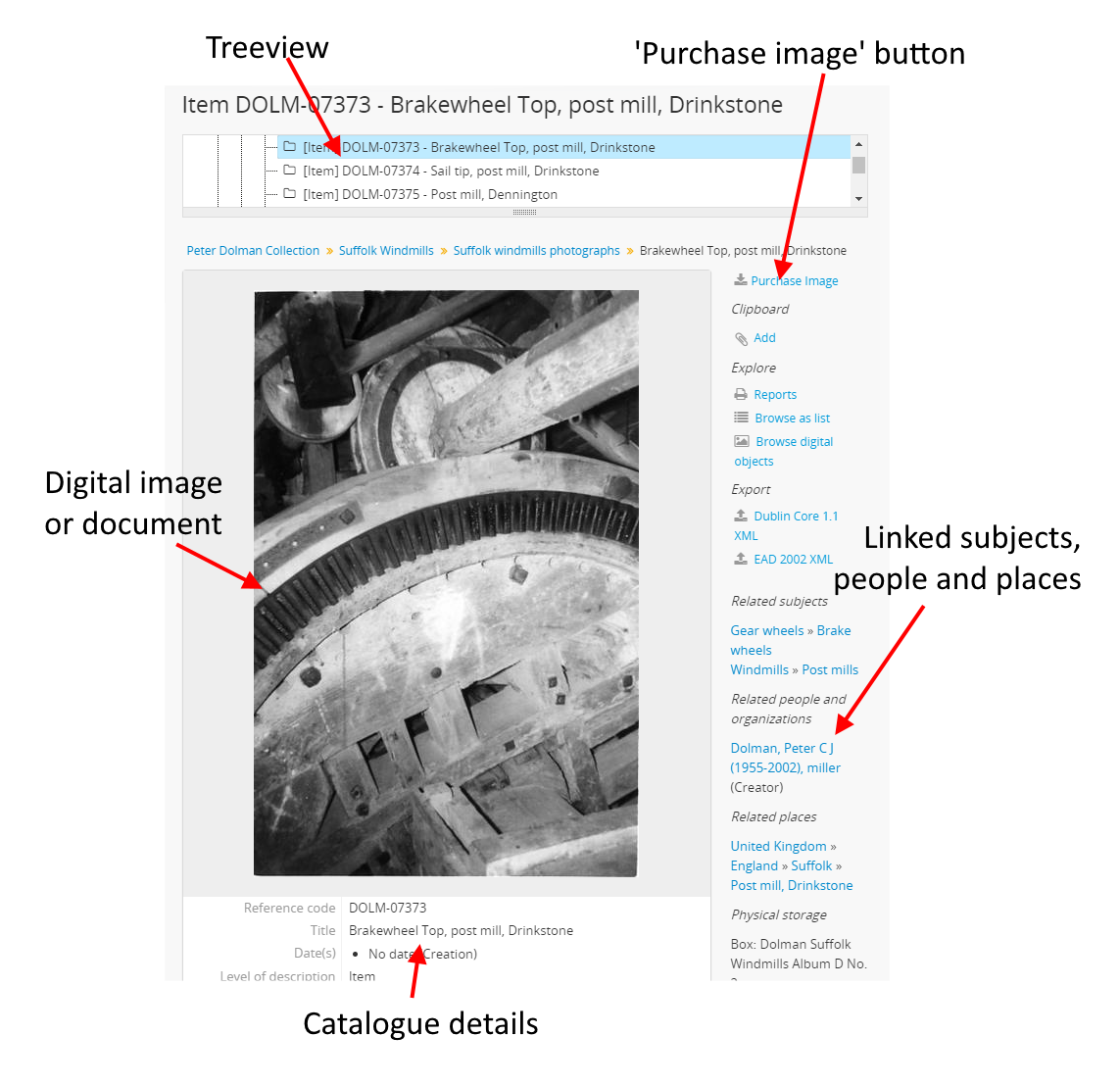 Digital image or document: If the image or document is digital or a digital copy has been made, it will appear here. It will either be an image or a PDF. Click on it to view the PDF (all users) or open the full size image (logged in users in our reading room only). 'Download image' button: If there is a digital image, you can click here to purchase a high resolution copy in our shop (if the attached digital file is a PDF, you do not need to do this - simply click on the document to view it). Linked subjects/people/places: Click on these to be taken to the page for that subject, person or place (which includes mills). Treeview: Shows the position of this item in the hierarchy of the collection. Catalogue details: Information about the item, divided between various fields.
---
Images and documents are grouped together into series. Each of these has an entry in the catalogue which looks like this:
These elements are the same as for an individual document or image, except that where a catalogue entry for an individual item has a digital image or PDF, an entry for a series of items shows the digital images or PDFs within this series. You can scroll through the first ten or click the 'show all' button to view them all.
Series are grouped together into collections and can be browsed by subject, place or person/organisation.
---
See how to search the catalogue